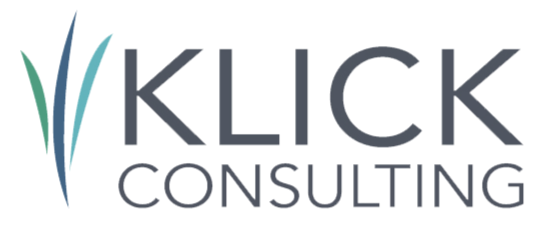 Consulting ~ Coaching ~ Mediation
Klick Consulting LLC partners with clients to advance their missions, customizing services to combine supportive frameworks and creative solutions with practical and grounded experience.
Consulting
Klick Consulting offers a menu of services to advance your mission into the future:
Organizational assessment
Capacity building
Strategic planning
Business planning
Impact and outcome measurement plans
Credentialing strategy
Compliance initiatives
Succession planning
Change management
Interim leadership
Coaching
Klick Consulting provides a trusted partner to support you in discovering insights, exploring options, and creating a plan for building purpose, confidence, strength, energy, leadership, and impact.
Mediation
Klick Consulting's mediation services apply a facilitative approach to creatively and constructively resolve challenges and disputes for a clearer path forward.
Advance Your Mission
Are you ready to assess your organizational health and effectiveness, then identify clear steps to build capacity and operate more efficiently?

Are you ramping up for growth, anticipating change, or strategizing for impact?

Are you seeking tools to analyze and improve your business model for maximum impact and sustainability?

Are you looking for a coordinated framework to map impacts, measure outcomes, evaluate programs, and improve performance?

Do you need help creating a clear picture of how to get to the next level?

Are you looking to get ahead of inevitable personnel changes with practical succession planning that will mitigate risk and ensure continuity and resiliency?

Are managers or teams struggling to work together towards a common goal?

Is your nonprofit organization in need of interim or transitional leadership?

Are you seeking focus amidst overwhelming pulls of vision, strategy, opportunities, day-to-day operations, and urgent issues?

Do you want to develop insights and chart a path to feeling stronger, more open, and more capable to rise to life's personal and professional challenges, with a trusted partner to help you get from here to there?

Are you faced with a challenge that could benefit from a third party to elicit and facilitate solutions?
Partner with Klick Consulting
About Klick Consulting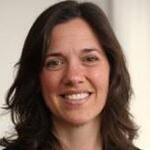 Karen Klick has been serving mission-driven, social purpose businesses for 24 years with a focus on affordable housing, community development, and civil rights. Karen is an experienced nonprofit professional providing leadership and innovation in strategy and planning, capacity building, resource development, staff support and development, and program evaluation.
Karen earned an Executive Certificate in Nonprofit Management from Georgetown University with a capstone project on Program Impact and Evaluation, and she is a graduate of VCDC's Nonprofit Sustainability Challenge with a focus on achieving excellence in financial sustainability and mission impact. Karen is a certified coach and a trained mediator. She earned her JD from American University's Washington College of Law with a focus on public interest law and majored in Economics at the University of Virginia. Karen is based in Charlottesville, Virginia.